Fantastic range of water sports and land activities will be offered by ECOLE DE MER and our partners Ardmore Adventures.
Our combined experience and expertise in education will ensure that you have a week filled with fun and learning.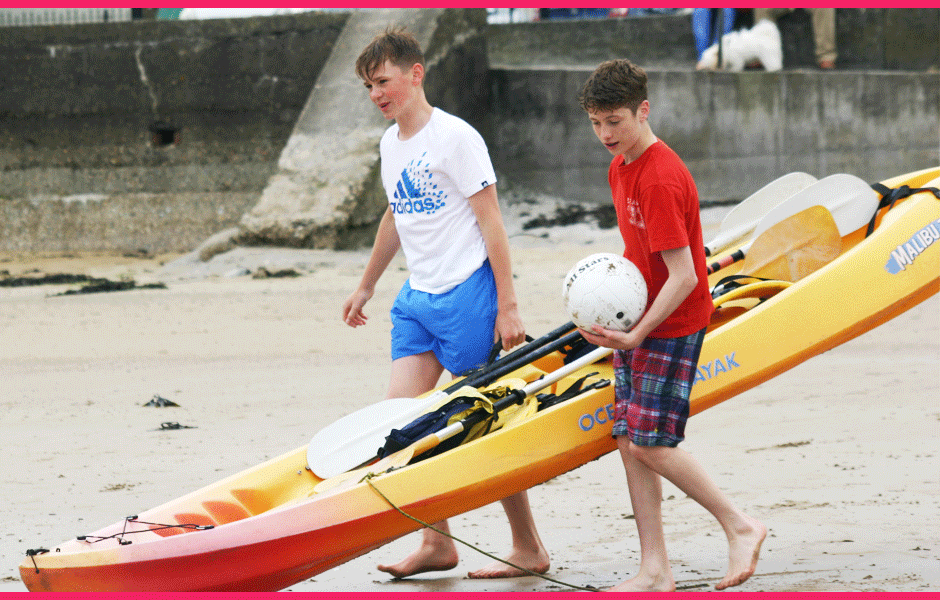 Kayaking
Take a break from study and join available activities at ECOLE DE MER French Language Summer Courses. Explore the stunning Ardmore Coastline at your ease with Ardmore Adventures. Get up close with the wildlife as you visit caves, sea stacks and the wreck of the Samson Barge. No Previous experience necessary.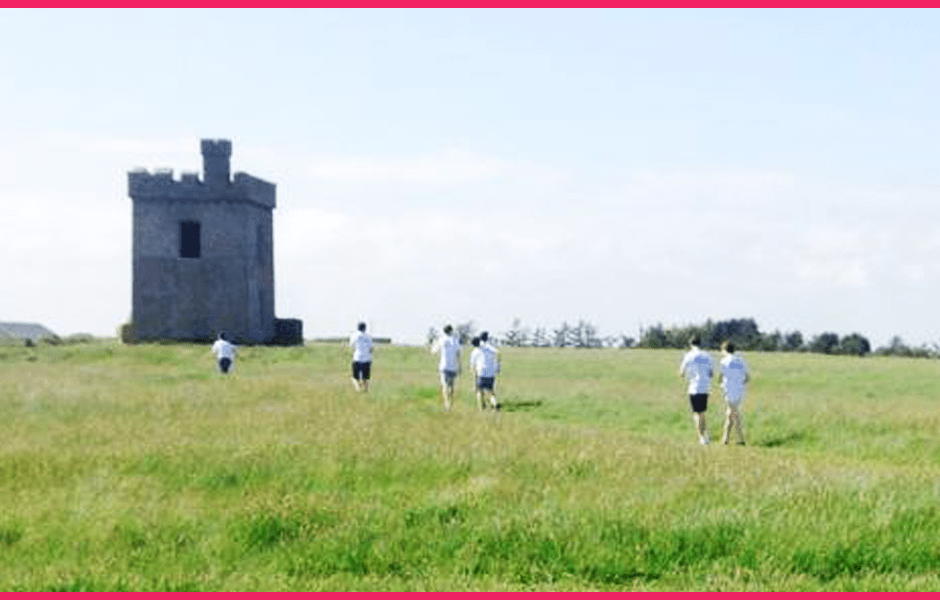 Cliff Walk
The Cliff Walk in Ardmore is a great way to combine bracing sea air and to enjoy stunning sea-views in blissful peace. Along the way, our students enjoy seeing Ardmore's famous round tower, making wishes at St. Declan's Well and the World War II lookout post, all the while keeping an eye out for dolphins and whales along the way! One of the many highlights of a week with us at École de Mer!
Rock Climbing & Abseiling
After your study at ECOLE DE MER French Language Summer Courses, experience the thrill and excitement of rock climbing and abseiling on sea cliffs and mountain crags. Enjoy the beautiful views from a safe secure height. Experienced MCI / BOS certified instructors at Ardmore Adventures will teach you all the skills needed to help you reach new heights in you quest for adventure.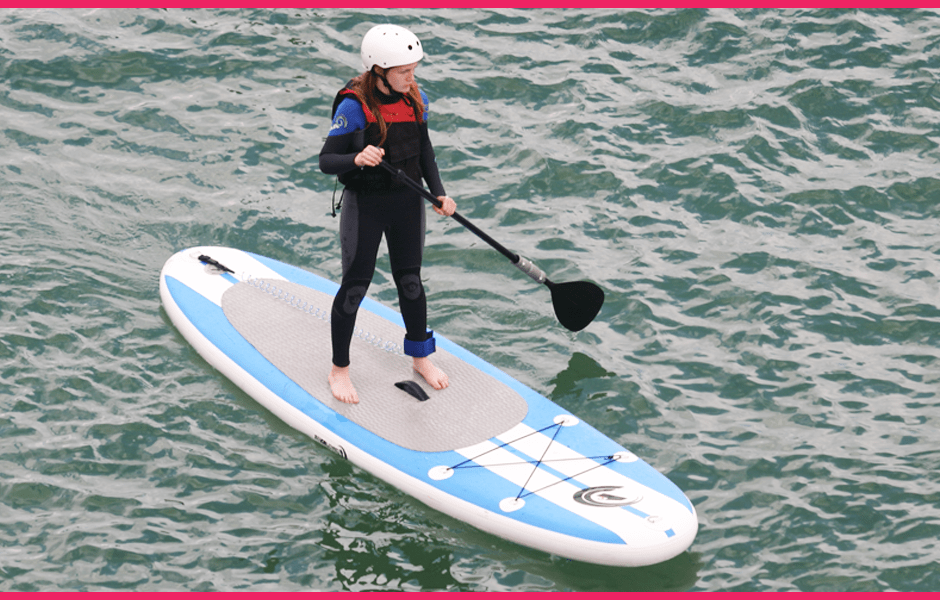 Stand Up Paddle Boarding
Stand Up Paddle boarding/SUP has arrived in Ardmore . This traditional Hawaiian Sport combines Surfing with a long outrigger type paddle. Stand up Paddling boarding / SUP is one of the fastest growing sports in the world and is the closest thing to walking on water you'll experience. Stand Up Paddle boarding / SUP is a great way to explore the beauty the Ardmore coastline. Ardmore Adventures trips last for 2hrs and no previous experience is needed.
"The activities were brilliant, especially all the water sports. All the people were so friendly and welcoming. I would definitely recommend it to other people."
"I really enjoyed it here, non-stop activities"
"I found the course very fun and I would definitely recommend it to others that would like help in French or just want to have a week of fun."